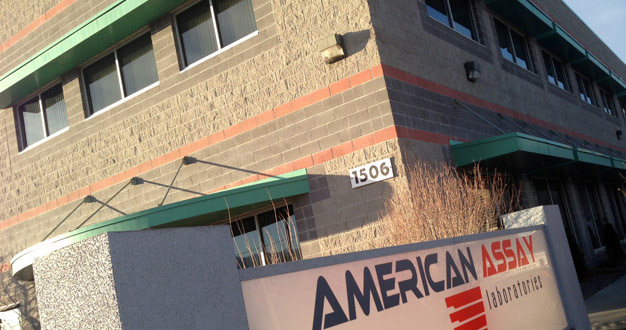 American Assay Laboratories (AAL) is an independent, full-service, geochemical analytical testing laboratory. Being located in Nevada where 80% of the US gold production occurs has allowed us to become one of the most experienced gold, silver and precious metals assay labs in the world and one of the largest labs in the western US. View our history here
We are a full-service lab capable of providing all the standard lab services, as well as many added capabilities. Our Sparks, Nevada, operation can provide in-house analytical services using Fire Assay, ICP-AES, ICP-MS, X-Ray Fluorescence, X-Ray Diffraction, CHS, IC, and our Scanning Electron Microscope.
It takes more than equipment to provide accurate results. It takes exceptionally qualified chemists who have the education and experience to develop well designed test methods and assess the results. We are very fortunate to have attracted to our team some of the top chemists in the region. The combined years of experience is tremendous. Not only are each of our staff members bright and dedicated to providing you with quality results, but they're also some of the best people in the industry to work with.
We recognize that the world is changing rapidly in terms of how you expect to receive information. In light of this we have invested in a secure cloud-based lab system to improve our efficiency and provide both us and our customers easy access to all the information necessary. Part of this system is a client portal which allows customers who register to see real-time the status of their orders, to click and download certified analysis results, to view previously completed orders, and to upload sample submittal lists quickly and easily. We want it to be easy and convenient for you to do business with us.
Ultimately what you are expecting are accurate results which you can rely upon for your decision making. Requisite to this is a focus on quality management. AAL has been ISO-17025 accredited by IAS. Here at AAL we believe that quality goes beyond accreditations and certifications. It comes from the culture within the company. We have the self imposed expectation that nothing short of exceptional quality is adequate.